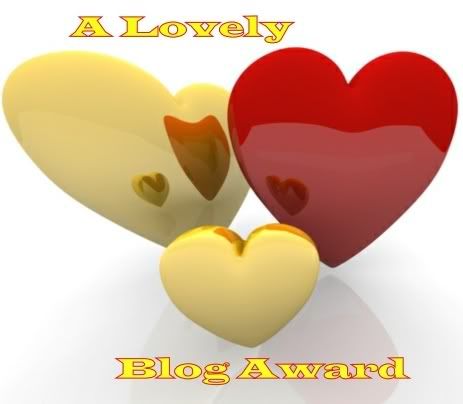 Been awfully away from blogging but still some good and thoughtful friends stay on the line and visits your site always. One of them is my good friend
AMY
who gave me this beautiful award. Thanks Am's for being so kind and thoughtful to me. I've been blogging for about one year already and I've proven and learn many things and that is treasure friendship....thanks a lot ams..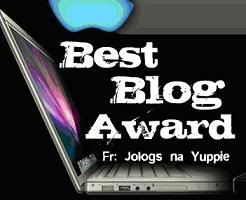 The rules are:
1) Accept the award, post it on your blog together with the name of the person who has granted the award and his or her blog link.
No objections to this one but it sounds funny that acceptance of the award is a must.
2) Pass the award to 15 other blogs that you've newly discovered. Remember to contact the bloggers to let them know they have been chosen for this award.

Now, I am tagging the following bloggers: weng, marie, crissy, bon 2x, tweegy