The 2009 Friendship and Best Blogger Award was given to me by my
David
of Basic Bloganomics. Thanks David for always remembering me and for treating me as one of your friends. May our friendship last long. God bless you always David!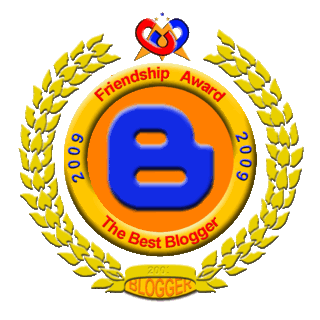 Rules:
1. Take your award here
2. Put the logo on your post
3. Link the person who awarded you
4. Nominate at least 7 other blogs
5. Add links to those blogs on yours
6. Leave a messages for your nominees on their blog
I'm going to pass this award to the following bloggers
weng, marie, jacky, chuchie, brigitte, kessa, crissy, brilliam, judie, jong, meryl, anne, dhemz, ate rose
regardless of if you have it or not already:, and anyone else that is linked on my site. Feel free to grab this award because you deserve it!